Want to achieve your body goals fast?
If you don't have time to hit the gym or if you're looking for an easy way for a quick workout and hit your body goals… then this BodyGoal Band™ is perfect for you! 
With the different color bands, You can adjust the intensity of your workout.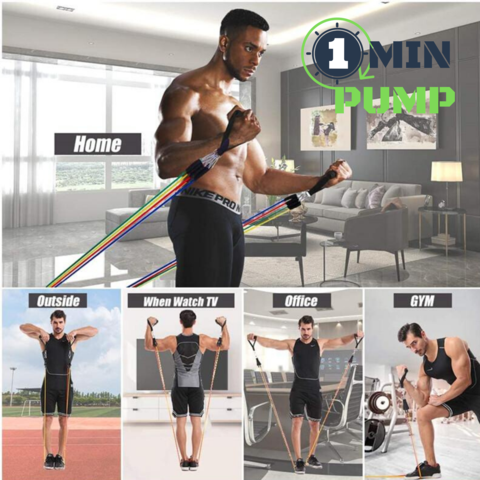 Each color's resistance varies, with yellow being the lightest (2-4 lbs) and red being the heaviest (25-30 lbs). 
The foam handles provide sturdy and comfort, while the two different anchors allow you to strap the bands to your ankles or door.
BodyGoal Band™ is made of latex used for strength & weight training. By constantly breaking down muscle & fat tissue, then allowing it to regenerate, it will begin to grow or reduce in size.